Director Identification Numbers Registration Deadline Is Approaching!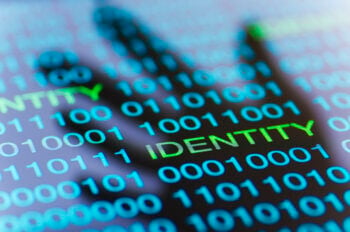 Legislation introduced as part of the Federal Government's 'Modernising Business Registers Program' now requires that directors of all companies are required to obtain a Director Identification Number (DIN).
The legislation applies not only to business owners who operate under a company structure but also extends those individuals who hold voluntary or unpaid director roles in not-for profit organisations, corporate trustees of Trusts and Company Title buildings.
DINs have been designed and implemented to improve the transparency and accountability of directors and promote good corporate conduct. DINs will allow the tracing of a director's company relationships, making it harder for 'bad actors' to engage in unlawful activities such as phoenixing, where a company is wound up or abandoned to avoid paying its debts, and a new company is created to continue its business without the debt.
What are Director Identification Numbers?
A DIN is a 15-digit identifier given to a current or prospective director upon application to the Australian Business Registry Services (ABRS). Once issued, a director will retain their DIN for life, regardless of whether they cease being a director, are a director for many organisations, change companies, cease to act, change their name, or move interstate or overseas.
Who needs a DIN?
It is mandatory to register for a DIN if you're an 'eligible officer' of a company or of a registered Australian body, ASIC-registered foreign company, or ATSI corporation. An eligible officer is a director or an alternate director who is acting in that capacity. Company secretaries however do not need a DIN.
When do you need to register?
The DIN application timelines are as follows:
Existing company directors appointed on or before 31 October 2021 will need to apply by 30 November 2022;
New company directors appointed between 1 November 2021 and April 2022 will need to apply within 28 days of appointment; and
New company directors appointed from 5 April 2022 will need to apply before they are appointed.
How can you register?
You can register either by phone, using paper forms, or online via the ABRS website. If you do not already hold a myGovID account, it's necessary for you to create one before you can register for a DIN. This can also be done online via the myGovID website.
When you log into ABRS, myGovID will assist you to prove your identity. You'll also need some supporting documentation (i.e. your Tax File Number etc.) to assist the Australian Taxation Office in verifying your identity. You must also apply directly yourself as no one can apply on your behalf.
The legislation provides that individuals must not:
Knowingly apply for additional or multiple DINs;
Misrepresent a DIN to a Government or registered body; or
Provide false or misleading information to ABRS to obtain a DIN.
What happens once you register?
Once registered, you need to pass your DIN onto your company(ies) record-holder. This information must be securely stored by the company and handled in accordance with its legal obligations. At this stage, DINs will not be publicly searchable. In the future, you'll be able to log in to ABRS to update your details and monitor actions in progress and past activities. You will still need to meet your other Corporations Act obligations and let your company know about any changes in name, role, or address.
Penalties for non-compliance
It is mandatory for directors to ensure they apply for and are issued a DIN within the mandated timeframes. If you do not comply, ASIC will be responsible for enforcement, with the possibility of both civil and criminal penalties being imposed.
If you want more advice about Director Identification Number registration or would like assistance with any company or business matter, please call John Bateman or Michael Battersby on 02 4731 5899 or email commercial@batemanbattersby.com.au.
Contact us to see how we can help you