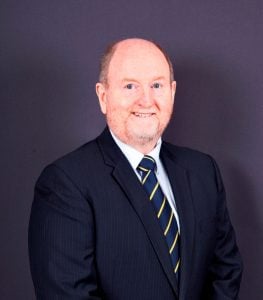 John Bateman
Partner
With over 30 years experience, John can assist you with any enquiry you have.
Professional Qualifications:
1981 Bachelor of Arts and Bachelor of Laws, Macquarie University.
1981 Legal Training Certificate College of Law.
1981 Admitted to Supreme Court of New South Wales.
1983 Admitted to High Court of Australia.
1994 Graduate Diploma in Land Economy, UWS.
1994 Accredited Specialist, Property Law.
1994 Notary Public.
1995 Master of Commerce, UWS.
1999 Accredited Mediator in Building and Planning Disputes, ARDC.
Memberships:
Member of Law Society of New South Wales.
Member of the Nepean Hawkesbury Law Society.
Member of Law Council of Australia.
Associate of Australian Property Institute.
Fellow of Taxation Institute of Australia.
Member of the Society of Notaries of New South Wales Inc.
Member of Environment and Planning Law Association.
Member of Australian and New Zealand Sporting Lawyers Association.
Summary of Experience:
30 years General Practice experience.
Accredited specialist in Property law. (Sale and Purchase of Houses, Units and Land, and Building, Subdivision, Property Development and Planning Matters).
Wills, Estates and Estate Planning.
Commercial/Business Law.
Community Involvement:
Executive member Nepean Medical Research Foundation since 2001, Vice President 2003 - 2012.
Penrith City Councillor 1995-2004. Deputy Mayor 1997-1998.
Elected unopposed as Mayor of City of Penrith in 1998-1999 and 1999-2000, serving as Mayor during the Sydney 2000 Olympic Games when Penrith hosted the rowing, slalom and sprint canoe/kayak events.
Board Member Penrith Valley Economic Development Corporation 2002-2008. Deputy Chairman 2002-2006. Chairman 2006-2008.
Executive member Penrith Valley Sports Foundation 2000 - 2012.
Board member Joan Sutherland Performing Arts Centre 1999-2004.
Board member Penrith Rugby League and Football clubs 1996-2002.
Member Advisory Board Western Sydney Academy of Sport 1998-2002.
Board member Penrith Rugby Club 2000-2002.
Former President and Secretary Nepean Hawkesbury Regional Law Society.
Former Secretary Penrith Legal Aid Advisory Committee.
Coach of Penrith High School in NSW Law Society Mock Trial Competition.
Chairman Penrith Olympic Torch Relay Committee.
Convenor of Nepean Philanthropists.
Honorary Solicitor for NSW Little Athletics Association, Penrith Netball Association, Nepean District Historical Society, Penrith Touch Football Association and Penrith Disabilities Resource Centre.
Patron of Nepean District Historical Society and Former Patron of Red Cross Calling.
Patron of Penrith Police and Citizens Youth Club (PCYC) and Foundation for Creative Enterprise.
Contact Details
Phone: (02) 4731 5899
Fax: (02) 4721 4008