The Perils of using Social Media in Family Law disputes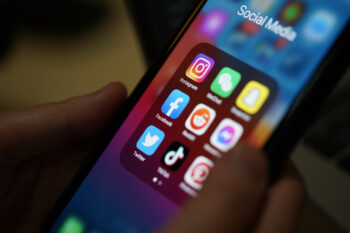 It can be tempting to use social media to both attack your ex-partner and vent about your hurt, disappointment, and anger for all that is happening to you during a Family Law dispute. But be warned – in Australia this type of conduct will have very real implications for your Family Law case.
Prohibition on publishing
Section 121 of the Family Law Act 1975 (Cth) prohibits a person involved in Family Law proceedings from publishing any information about a case (including pictures or voice recordings) that are likely to identify a person connected to the proceedings to some or all the public. This information includes:
Names;
Addresses;
Work place;
Physical descriptions;
Occupation;
Relationships;
Beliefs and interests; or
Property they own or are associated with.
For the purposes of this section of the Act, 'publishing' includes social media posts, and the penalty commits an offence under it upon conviction is imprisonment for a period not exceeding one year.
Notwithstanding these prohibitions on publishing information, it's not uncommon to see posts on social media that are either derogatory in nature of an ex-partner or their relatives or that are boastful of the lifestyle being lead post separation. While the former can have severe legal consequences the latter can have a significant evidentiary impact in Family Law disputes particularly in regard to matters involving Parenting Orders and Financial Support.
Parenting orders
Parenting orders are made by the Family Court to determine the parenting arrangements for your children if you break up with your partner. These binding orders impact who the children will live with, how much time they will spend with each parent, how the children will communicate with their parents and other aspects of your child's care, such as health and education. In making parenting orders, the Court's primary consideration is always the best interests of each child.
Digital evidence such as emails, text messages, social media posts, videos, photos, and online comments is being increasingly relied on by parties in Court proceedings to support their case for more control over and time with children.
Examples of social media posts that have been found relevant to such proceedings include:
Posts about a parent's illicit drug use or excessive alcohol consumption, which may impact on their ability to parent;
Posts containing threats of violence towards the other parent or the children of the relationship; and
Posts about a parent's criminal activity or criminal associates.
Financial support
Evidence gathered from social media posts has also been used in Family Law cases to expose a party's true financial situation. As part of the financial settlement between the parties, the Court may make orders about spousal support. During these financial proceedings, each party is asked to make full and frank disclosure to the Court about their sources of earning, income, property, and other financial resources.
Social media evidence that the Court has relied upon to make financial orders include:
Photographs of expensive holidays taken by a party or luxury purchases by them that go towards a party's ability to provide financial support;
LinkedIn posts by a party revealing employment history or business activities that should have been disclosed as relevant to the financial proceedings; and
Posts about a party's relationship status.
In short, when using social media, you should assume that your ex-partner and their friends are keeping tabs on your posts and will likely use them to their advantage in any Family Law dispute with you.
If you'd like to know more about or discuss any Family Law issue, please feel free to contact Oliver Hagen or Ken Gray on (02) 4731 5899 or email us at familylaw@batemanbattersby.com.au.
Contact us to see how we can help you