Meet the 33rd Bateman Battersby Law Bursary Winner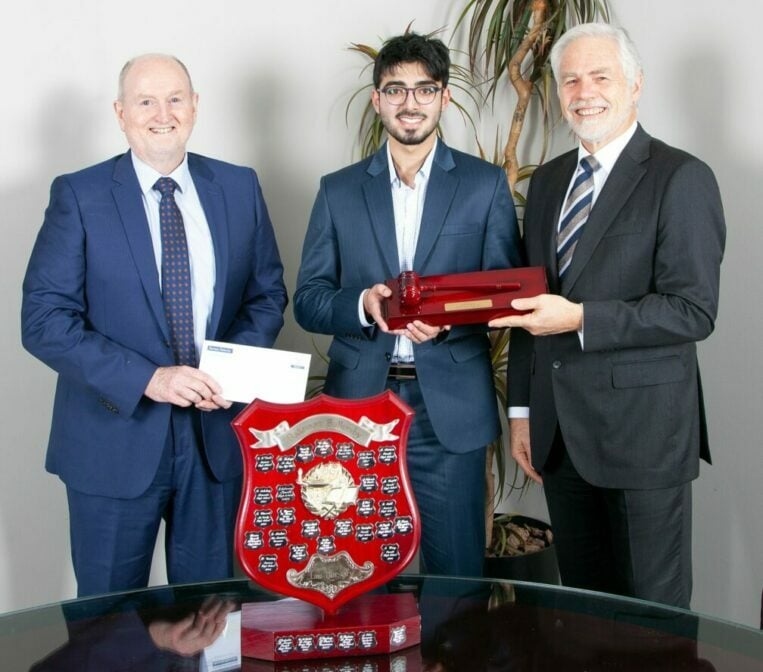 Aatish Budhwani from Penrith Selective High School is this year's winner of the Bateman Battersby Law Bursary.
Aatish completed the HSC in 2022 achieving an ATAR of 99.75 and has been admitted to the University of Sydney to study for a combined Bachelor of Commerce and Bachelor of Laws degrees.
Our firm's Law Bursary was first awarded in 1990 and was instigated to encourage local high school students to undertake legal studies at a tertiary level. Many of the previous winners of the Bursary have gone on to achieve great success in practising Law in a variety of fields, working in high level management positions in both the private and public sectors and teaching law at universities both in Australia and overseas.
As the 33rd winner of the award, Aatish was presented with the Bateman Battersby Bursary trophy and winner's bursary to assist him in his initial year of legal study by the firm's partners John Bateman and Michael Battersby.
Contact us to see how we can help you