Farewell Scott Johnson – Welcome Lisa Delalis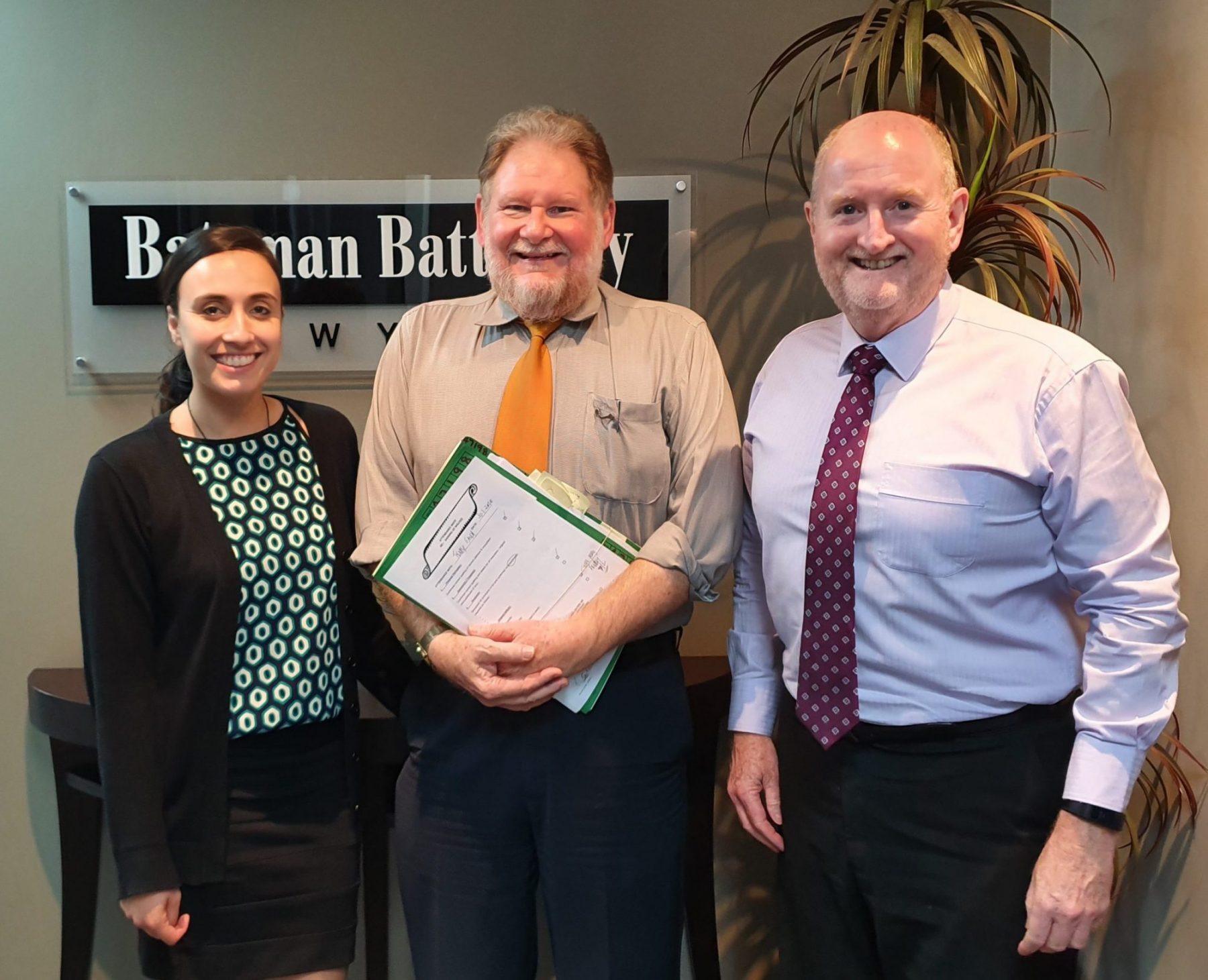 Lisa Delalis, Scott Johnson & John Bateman on Scott's last day at BB.
Recently we saw the passing of a baton at Bateman Battersby Lawyers with Scott Johnson retiring from the legal profession. Scott's legal career spanned some 42 years, the last 21 years of which he spent with our firm where he specialised in Wills and Estates matters.
Scott intends to spend his early retirement years watching and attending more cricket matches and other sports fixtures including his beloved Cronulla Sharks and also undertaking home renovations. We wish him well in his retirement and hope he enjoys good health and great times!
With Scott's departure Lisa Delalis, another experienced lawyer, has joined us at Bateman Battersby. Lisa is a graduate of the University of Notre Dame and has worked in the legal profession for 6 years primarily assisting clients with Estate Planning and making Wills, Powers of Attorney and Enduring Guardianships. She also has extensive experience in helping executors and estate administrators obtain Probate of Wills and to administer deceased estates.
We welcome Lisa to Bateman Battersby and look forward to her working with us to assist our clients in all matters relating to Wills and Estates. If you'd like to know more about:
Please contact Lisa on (02) 4731 5899 or at lisadelalis@batemanbattersby.com.au
Contact us to see how we can help you